I am a mega fan of February 2019 truth be told, which is A Good Thing as I wasn't a fan of February 2018 at all. February 2018 is when we got My Best Guy's blood cancer diagnosis and it put a dampener on the whole month. We're a year down the line from that now though, saying fuck you, cancer and trying to live our best lives. Wanna hear what we got up to?
·
I finally saw The Greatest Showman. Quite possibly the last person to see that film but whatever. I'm caught up now. It was a fun time because the local theatre in my town did an excellent Secret Cinema thing with the film projected onto the stage and an interval halfway through like the old days.
·
I went out for pizza with my bestie (although I ate chicken but whatever the plan was pizza, I just changed it up) and for food with another of my pals. Lots of girly catch up time which I loved. I think time with my friends is my favourite kind of times.
·
I went to Chester. My Best Guy and I shopped and had a lush lunch at The Grosvenor and then we met up with some other friends at The Doubletree where we had a lovely spa afternoon and then dinner at Marco Pierre White's restaurant - hello chateaubriand - followed by drinks and a night in a giant bed and an all you can eat breakfast. So nice.
My best guy had a hospital appointment so we went to that and had lunch and then visited Salt's Mill.
·
Nobody ate their body weight in cheese on Valentine's Day. Lies. We did. And then the Saturday after MBG took me out for a lovely lovely meal.
·
My pal Angie T and I had an afternoon on the town which was a lovely time although I got much drunker than I should have done and then spent pretty much the whole of the next two days in bed. We started off all 'coffee, one bottle of wine, coffee and then home by 6' but that quickly became 'coffee, 4 bottles of wine, cocktails'. Whoops.
·
Nicely ending the month was a ski trip. I love that MBG has his apartment and we can book cheap flights and make the most of the snow. We had six days away and it was such fun. We skied 4 days, took a trip to Annecy one day where I bought new ski boots and had a day mooching around town eating pizza and drinking Aperol Spritz. I love being in the mountains. I love skiing. It makes my heart happy.
Those sunny mountain days
Obligatory Tango and Cash photo. Sorry not sorry.
We had a weird heatwave in the middle of February. Climate change concerns aside, I loved it.
Not much at all actually. My goodness.
I fell in love with the audiobook of The Music Box.
Season 2 of The Marvellous Mrs Maisel and I also started a rewatch of Glee mainly because I had a hangover.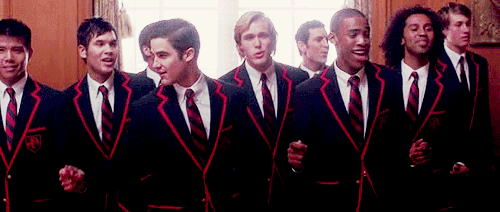 MBG and I also watched Baby Driver which we both loved.
Bookish plans for March:


I'm reading Love Stories for Bewildered Girls now and also want to make sure whatever else I read this month includes Queenie, The Wicked King, and Vengeful.