Dear Mrs Bird
This book is a delight.
You know when you have slightly too much to drink on a Saturday night and you wake up on Sunday and you're a little bit hungover? Not so hungover that you want to die, but just feeling slightly worse for wear; you feel a little foggy and a lot tired, so you get out of bed later than you would normally and you go downstairs, you make coffee and marmite on toast and you curl up on the sofa and under a blanket and watch Gilmore Girls or Brothers and Sisters or Glee or some other programme that you know so well that you don't really need to think about it and slowly, oh so slowly, you start to come back to yourself and by the end of the day you're cosy and happy and content.
That's what this book is like. It's like marmite on toast under a blanket on a slightly hungover Sunday afternoon. It's just nice.
It's set in 1940's London (and there are those among you *cough*Helen*cough* who will be rolling your eyes at me right now but whatever), and the Luftwaffe are out in full force. Emmy wants to be a lady war correspondent so when she sees a job advertised at a newspaper she always dreamed of working for she is the most excited ever. She gets the job, only to realise that it wasn't actually the job she thought it was after all which is always unfortunate. It's less Lady War Correspondent and more typing up somebody else's answer to the problem pages. Thing is, Mrs Bird's answers are, well, they can be pretty harsh: she's not the most sympathetic, and her list of problems she will not respond to is the longest ever. It kind of breaks Emmy's heart having to throw these letters in the bin so she does the only thing she can: she replies to them herself. Which, well, it's perhaps not the best idea she's ever had.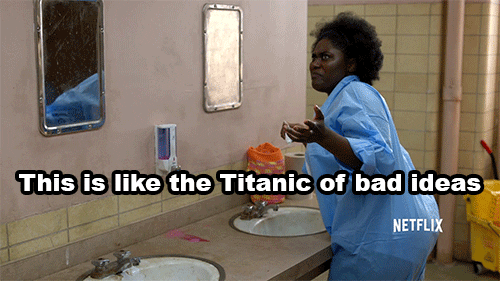 (I used to love the problem pages in the magazines I read when I was a teenager, l o v e d them, and this book kind of made me long for those days which I suspect are long gone now we're in this digital age. I don't know what it was about them, but they were always the first thing I turned to; I think that might be what drew me to this really – I mean I know I was reading them in the 1990's and not the 1940's but still, I don't know, it struck a chord.)
It's a comfortable and funny and moving and kind book and I loved it. It's light, even when it's heavy – it definitely has moments where it makes your heart hurt - and it's so very atmospheric, with fully realised (and a little bit adorable) characters in the most vivid of settings that kind of made me want to go and re-read The Lost Art of Keeping Secrets (even though that's set a decade later). And you know what, if I'm going to be entirely honest, it is a little bit cliché, but I feel like that's kind of the point, I feel like the 'keep calm and carry on' stereotype works here, like, it's exactly what this book is supposed to be about. It's not going to move mountains and change the world but I don't think it really intends to – it's just a really lovely read: Emmy and her best friend Bunty are fabulous, and spirited and brave; the London that they live in, whilst ravaged by war, still has a sense of home. It's just an absolute gem of a book and it cheered me right up.
It's super worth a read, for sure.