Everyone in Shaker Heights was talking about it that summer: how Isabelle, the last of the Richardson children, had finally gone around the bend and burned the house down.
In Shaker Heights, a placid, progressive suburb of Cleveland, everything is meticulously planned - from the layout of the winding roads, to the colours of the houses, to the successful lives its residents will go on to lead. And no one embodies this spirit more than Elena Richardson, whose guiding principal is playing by the rules.
Enter Mia Warren - an enigmatic artist and single mother- who arrives in this idyllic bubble with her teenage daughter Pearl, and rents a house from the Richardsons. Soon Mia and Pearl become more than just tenants: all four Richardson children are drawn to the alluring mother-daughter pair. But Mia carries with her a mysterious past, and a disregard for the rules that threatens to upend this carefully ordered community.
When the Richardsons' friends attempt to adopt a Chinese-American baby, a custody battle erupts that dramatically divides the town and puts Mia and Mrs. Richardson on opposing sides. Suspicious of Mia and her motives, Mrs. Richardson becomes determined to uncover the secrets in Mia's past. But her obsession will come at unexpected and devastating costs to her own family - and Mia's.
Little Fires Everywhere
explores the weight of long-held secrets and the ferocious pull of motherhood-and the danger of believing that planning and following the rules can avert disaster, or heartbreak.
Little Fires Everywhere - Celeste NG
Guys. Let's talk about Little Fires Everywhere.
This is a book that I had been hearing All the Good Things about all over the place, it was well and truly on my radar and I was 10/10 excited for its 2018 release so when Little, Brown got in touch and said they were bringing the release forward to, well, now, and would I like to take part in the blog tour I hesitated for approximately 0.0025 seconds before replying in the affirmative.
And you want to know a thing? I am so glad I did. Little Fires Everywhere is the kind of book I live for, slow and meandering and character driven and I loved it, so so hard. It's the kind of book that whispers, quietly in your ear 'this, this is why you love to read.' I loved it. I want to read it again. Celeste Ng, where have you been all my life?!
So. Let's have at it, shall we. The book's set in a quiet Cleveland suburb, Shaker Heights, which interested me hugely, partly because I know a guy who lived in Cleveland for a while when he was a kid so there's that (slight) geographical tie that I am always such a sucker for and partly because I'm so fascinated by these planned communities, like The Villages in Florida where you can't be a permanent resident if you're over 19: I am so interested in that. Ultimately though, what I found is this really clever and amazingly detailed story that made me feel so many things. It's a book about white privilege; a subtle study of race and class as well as a story about families and secrets and motherhood and running from your past.
Set in the 1990's (YES the 90's baby!!) the residents of Shaker Heights are mostly blind to their own privilege, they lead these picture-perfect lives and don't think of anything outside of their own perfect little bubble, until they are absolutely forced to. Which, of course, throughout the course of the novel, is s thing they are forced to do. They mean well, I think, mostly; they're not bad people, they're all just a bit…naïve and as you watch them unravel, watch the way the operate, their views of good and bad and right and wrong, you find yourself examining not only their choices but somehow your own. It might be set 20 years ago but wow it's relevant. So relevant.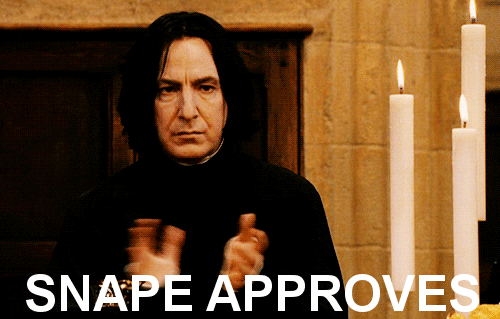 'Nobody sees race here'
one of the Richardson girls says and she really doesn't mean to be dick, she's so earnest and so genuine, she thinks this is what makes Shaker Heights so great because everyone knows the best way to prove you're not racist is to pretend like race isn't even a thing, and even as you're face-palming so hard you find you want to hug her as much as you want to shake her til she wakes up because it's she's grown up in this bubble of a life where you're fined if you don't mow your lawn and you can't put your wheelie bin on the street and life is exactly as it should be – except, for this character, Lexie, it all of a sudden isn't and watching her story unfold is both touching and fascinating in and of itself – and that's just the way it is. Race doesn't exist in Shaker Heights, and nor does class and ain't that just grand. Not so much Lexie, because look around: you're all White and you're all rich.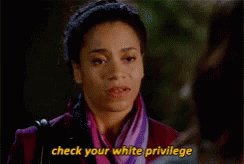 The juxtaposition of the two families who drive this story, the Richardson's who embody all Shaker Heights wants to be, and Mia and her daughter Pearl, who are open-minded free spirits, the like of which these people have never really come across is so clever and so well thought out, and so so honest. It all comes to a head when it turns out that a rich friend of the Richardson's is trying to adopt the baby of a poor Chinese friend of Mia's. The whole custody battle divides Shaker Heights - when asked how they plan to keep the baby connected to her Chinese family the potential adoptive Mother says 'Pearl of the Orient is one of our favourite restaurants. We try to take her there once a month.' - and God, it's awkward but also, I don't know how to explain, it's just….it's really interesting ok. It's so clever and it's such a good character study.
I love a good character driven book and this is exactly that. Not a lot happens, it's not fast paced or overly dramatic, and you feel like every word has been very carefully chosen, not to smack you in the chest in an obvious manner but to quietly worm its way under your skin and make you think. It's my favourite kind of storytelling. There are differing perspectives, neither painted as right or wrong but both demonstrating both of those things; all the flaws are clearly marked but so are the ways in which these people deserve your sympathies. You're not led to any particular conclusion, you're just sort of invited in to look at these people and this series of events and left to feel about that as you may (except of course there's only really one way to feel, the beauty being that Ng lets you get there on your own. Show don't tell at it's very best). It's all about the characters and I LOVE IT. Seriously I can't even remember the last book I read that did character development this well. It does its job, it quietly packs a powerful punch and it's also beautifully beautifully written.
Also, this part, which made me want to call my bestie and just read it aloud to her:
To a parent, your child wasn't just a person, your child was a place, a kind of Narnia, a vast eternal place where the present you were living and the past you remembered and the future you longed for all existed at once. You could see it every time you looked at her; layered in her face was the baby she'd been and the child she'd become and the adult she would grow up to be and you saw them all simultaneously, like a 3-D image. It made your head spin. It was like a place you could take refuge, if you knew how to get in. And each time you left it, each time your child passed out of your sight, you feared you might never be able to return to that place again.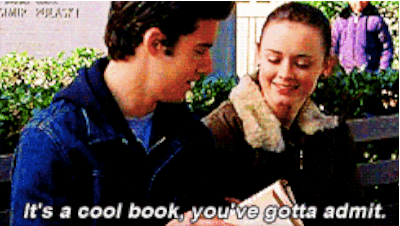 Basically. READ THIS BOOK.