Today I wish to talk about My Girl 2, mostly because when I was looking for my Sense and Sensibility DVD last week I came across My Girl and was hit with all the Vada Sultenfuss feels. I loved that film, so hard, even though it broke my tiny little girl heart.
I never saw the second film. I had the book though, because, well, bookworm and I read it so many times.
Everyone knows My Girl, right? Vada Sultenfuss is an undertaker's daughter, her Mum died and her Dad is seeing someone new, she's a total hypochondriac (growing up in a funeral home would do that to a kid), has a crush on her teacher and is terrified she killed her mother (who actually died in childbirth). She's a really cool kid, our Vada. I loved her, I wanted to be her friend.
Vada's best friends with this cute kid with glasses called Thomas J and it's the cutest friendship EVER IN THE WORLD. And then, he dies and it's the worst. Seriously, so much sad.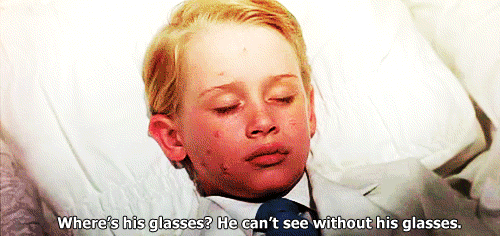 You say that line to anyone my age and I can pretty much bet you: instant teary eyes. SO MUCH SAD.
Anyway, My Girl 2 picks up the story 2 years later: Vada's stepmum is preggers, and Vada's still really missing Thomas J, and, she's growing up. She always wanted to be a writer more than anything but now she kind of just wants to be kissed. She heads off to visit her Uncle Phil in LA (we meet him in My Girl) and find out more about her Mum. Which would be the best ever except her tour guide is Uncle Phil's stepson Nick, and he's not the best, at all…..
Oh god, doesn't it just have pre-teen perfection written all over it??
I just, I loved it. I wanted to be Vada, I did. & I remember thinking the whole getting on a plane by yourself and flying all the way to LA sounded like the coolest thing. I thought the whole book, all of it, just sounded so cool and so many million miles away from my own life where there were no super cool dead relatives and no cute boys to hatelove and no scorching hot summers. Plus there's the fact that I watched my video of My Girl so many times that I felt like I knew Vada, I felt like she was my friend and God, it wasn't very often that I got to find out what happened to my fave characters after the book had finished or the end credits rolled and suddenly here it was: this look at Vada's life, post Thomas J. I loved it, I ate it up and I wanted more. I kept wishing and hoping for a My Girl 3 and making up stories in my head of what might have happened. It makes me wonder actually, whether the part of me that's always had those fangirl tendencies began with My Girl.