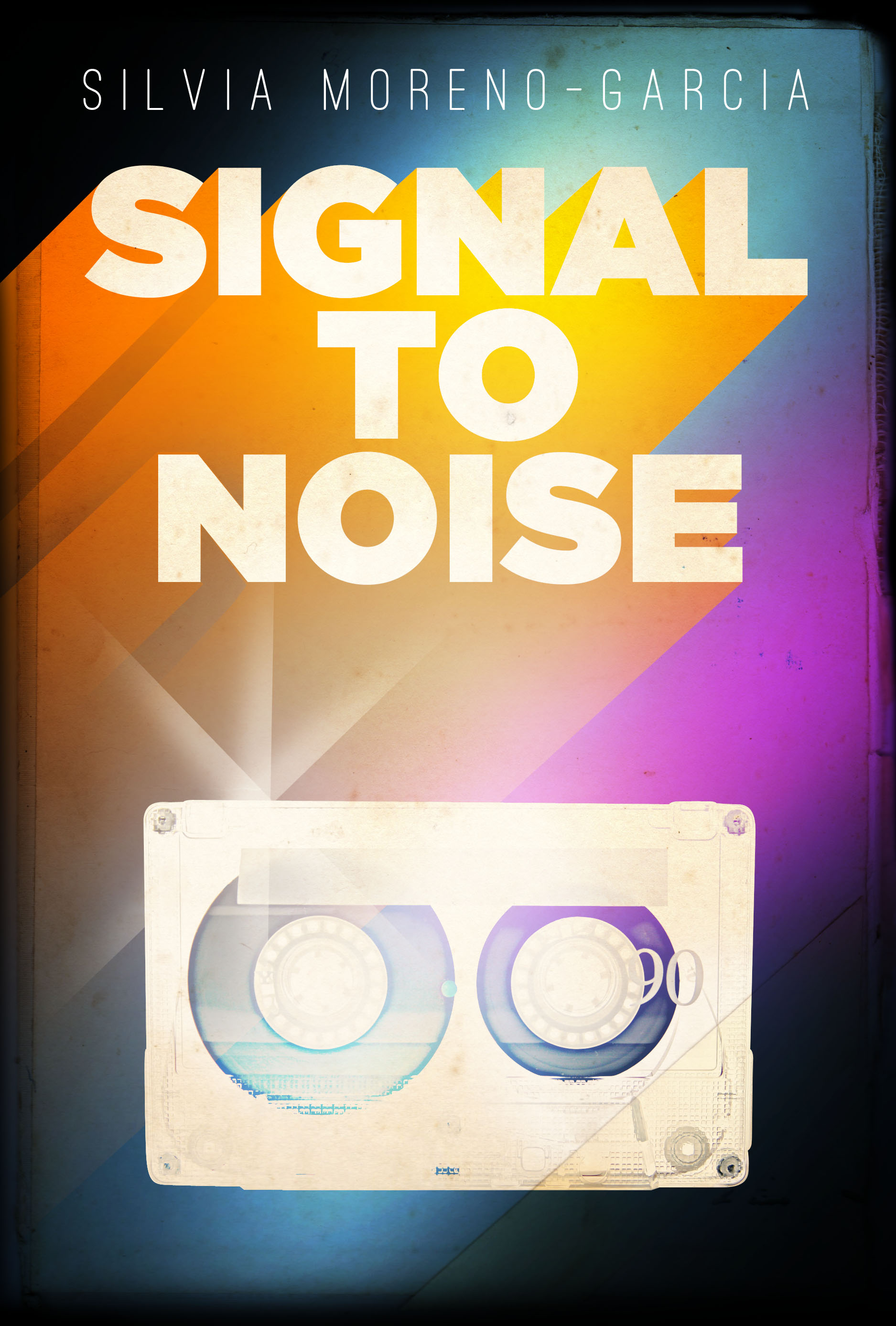 This book is so great. Seriously. So great. It's kind of like

Eleanor & Park

and kind of like

The Craft

and kind of like nothing else I've ever read before: it's all teenage angst and magic spells and Mexico. It's gorgeous.

Hang about a minute. I'ma find you a blurb…
Mexico City, 1988: Long before iTunes or MP3s, you said "I love you" with a mixtape. Meche, awkward and fifteen, has two equally unhip friends — Sebastian and Daniela — and a whole lot of vinyl records to keep her company. When she discovers how to cast spells using music, the future looks brighter for the trio. With help from this newfound magic, the three friends will piece together their broken families, change their status as non-entities, and maybe even find love…




Mexico City, 2009: Two decades after abandoning the metropolis, Meche returns for her estranged father's funeral. It's hard enough to cope with her family, but then she runs into Sebastian, and it revives memories from her childhood she thought she buried a long time ago. What really happened back then? What precipitated the bitter falling out with her father? And, is there any magic left?
You want to read it don't you? You should – both want to read it and indeed, read it.
Signal to Noise
is one of those rare novels that feels, quite fittingly actually, like a little bit of magic. You read this and you feel like you're in Mexico 1988 and not in a 'this book's actually a bit dated' kind of way, because it's actually astonishingly relevant but in a 'this author must be a sorceress because she has

transported me back in time

' kind of a way.
You can taste it and hear it and

feel

it, it's so damn evocative I swear.
The setting is important, of

course

it is: place these characters anywhere else and you'd lose something for sure, but it's not what matters, really. What matters is Meche, and Sebastian and Daniela. What matters is their story and what their story is, is one of friendship, with a side note of magic. That's probably really important to note, that this is a book about people, not a book about magic. The magic is interesting and clever and a really neat twist, but it's not what makes this book what it is.
Signal to Noise
is also really cleverly done, because you're in 1988 and Moreno-Garcia absolutely nails teenage angst, it's absolutely spot on – the characters are solid and honest and awkward and a little bit self-centred and

entirely

flawed and so freaking likeable oh my god and you're reading it and you can remember exactly what it was like to be that age. & then, suddenly, it's 2009. Its 20 years later and these kids are adult now and

that's

ridiculously relatable to as well. I mean, you kind of forget once you get into your twenties exactly what it was like to be a teenager, and how fucking awful it felt some days, how terrible and hard and confusing and shitty it was and at the same time how glorious and never-ending and consuming.

Signal to Noise

takes you right back there – heartache and first love and high school bullies all suddenly feeling as real and as all-important as they ever did, juxtaposed with this parallel tale twenty years in the future that makes how it was then and how it is now almost painfully familiar. You get to look at the world of a teenager from both angles and it's, it's just

clever

, the way that this narrative makes you think and feel. Moreno-Garcia doesn't go easy on her characters, then or now, and I love that; there's also a whole

actions-consequences

theme which is really quite excellent.
This isn't a flashy novel and I reiterate:

it is absolutely not a story about magic. It is, quite simply, a slow building, beautifully executed book about people – about love, loss, friendship and family. The relationship between the three friends, particularly between Meche and Sebastian is stunningly written, both in '88 and '09 and the NOSTALGIA. Jesus God. Mix tapes and walkmans and no such thing as a mobile phone and feeling like you'd never feel more or different than you did right then. ALL THE NOSTALGIA.